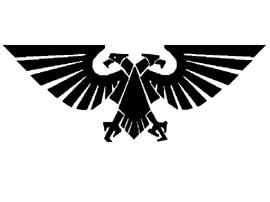 A Phoenix on ashes, this brilliant-lit bird
Rising high again upon digital wings.
This Legend, this Myth, having hardship incurred,
Now arose to right the wrong of things.

Keep the momentum going...


And with those powerful words, let my manifesto begin...



I was raised with the C64 computer. It was a machine worthy of being called a computer. Or even better, to be called a "personal Computer" as it was named in those days. Compared to the computers of today, this was a machine that was actually really fun to use. It was a moment of bliss when you hit the powerswitch and your TV screen flashed up the blue screen with the now so known word of "READY.". Power at your fingertips. No fuzz. No bloatware. Pure technology incorporated into your mind. Later on, the Amiga 500 was released in the country I live in, and once again the same feeling... a moment of bliss when you hit the powerswitch and your computer whirred to life, and on your TV set was the mghtiest image ever seen. The hand holding a floppy disc. The first impression of Amiga in my world. This was, and still is in my opinion, the best computer ever created. (Actually, the A1200 is, but more on that later.) If you wanted to play a game, you just inserted a disc, and lo ang behold, seconds or minutes later, the game was loaded, filled to the brim with vivid, beautiful colours, sleek and nicely animated graphics, sounds that blew your mind, and a promise of hours of fun ahead. The mentality put in games around then was not to show you the most eyecandy and effects though, it was more about actually having fun while playing. Not like the games of today that they massproduce, and all for money and eyecandy. And if you wanted to be productive, you just inserted the Amiga Workbench disc and you got a nice icon based enviroment to work in, which up to this day is a really nice operative system to work with. Precise and concistent, no unneccessary things to bother you. And the magazines of those days.. wow, were they something to marvel over! Packed to the brim with news, articles, games, and the most important of all, the readers own programs and programming contests. It was a much more hospitable enviroment than today if you ask me. Todays computer magazines are mostly just CRAP! Advertisements are 50% of the magazine, the rest is news, and maybe a few pages on games, and...no user input. Not all magazines are like this, I kwow, but the major ones here are. AmigaActive (now Digital) though is a magazine that has kept the standards through all these years. But lets get back to the Amiga computer.

In October 1992 the A1200 was launched. period.

This... was the ultimate computer. A beast of a machine. Power unimagined ever before. (Well, you had the A4000 but it was too costy for the average user.) And it was ours...
This created a very nice community, and demos and games were released in short time after. In my opinion, this is the best computer ever built. The sound you get out from it is marvelous, and the graphics are splendid. Albeit it wasn't 3D as in today, it measured a mark that it would pass the test of time. Anyway, the A1200 came with AmigaOS 3.1, a very nice operating system indeed, and the Amiga itself was expandable beyond your wildest imaginations at that time. You could add a CDROM player, a Zip drive, PCMCIA devices, Accelerator cards, monitors... you name it. My brother took the effort of driving to Germany to buy one of the first ones, and up to this day I still got one A1200 with a german keyboard.. ;) I later bought one of my own (I used his untill then.) but this wasn't until the year of 2001, and the Amiga computer had been deemed dead by people not knowing better. I still rememember that my hands trembled when I opened the Amiga Magic box and saw my own A1200 lying there. (I am an extreme fanatic of the amiga computer. I would do anything to make it become a computer standard as it was before.)

** Time jump. Will put in more here later, but I'm too eager to begin talking about AmigaOne and my beloved AmigaDE. **

Today is February the 3rd, 2002.
Amiga.Inc, as it is now called, has released a software development kit for the new Amiga. AmigaDE they call it. It stands for "Amiga Digital Enviroment" and is a sort of platform-free operating system with one heck of possibilities. You can write your software on f.ex a Windows machine hosting the SDK/DE, and then load it into your PDA and it will work there too. No fuzz. Brilliant. As everything else with Amiga.

I have got the Amiga SDK for a week, and are signing a non-disclosure agreement with the Amiga company itself. This, to me, is a very great accomplishment. Being an Amiga fanatic on the point of almost insane, I can finally contribute to my beloved Amiga community. To actually be one amongst many that are forming the future of the amiga computer enviroment is a chance that few actually take. What it feels like? King of the world, baby... King of the world...
In about a month from here there will be held an Amiga Show here in Sweden. The last time an Amiga Show was held in Sweden was 1998, when the now defunct AmiTech held it in "Wasahallarna" in Stockholm. This will give me and others an opportunity to meet other amiga interested persons, and maybe make some new contacts. Continuing soon...